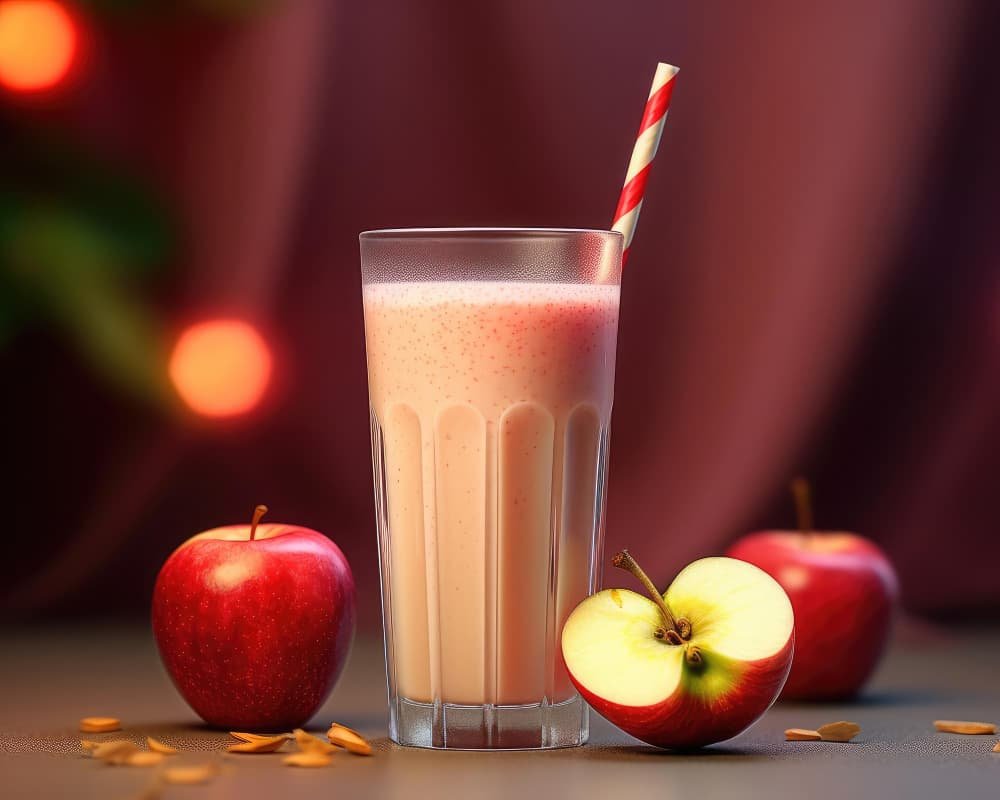 The apple shake recipe is a harmonious blend of taste and nutrition, making it an excellent choice for those seeking a healthy, yet delicious alternative to their regular beverages. This recipe primarily involves fresh apples, milk, sugar, and a hint of cinnamon to enhance the flavor. The apple shake recipe is simple and quick, making it an ideal choice for breakfast, a post-workout drink, or a mid-day snack. The apple shake, with its creamy texture and refreshing taste, is a favorite among both children and adults.
The use of fresh apples ensures a natural sweetness, reducing the need for additional sugar. The preparation process is swift and can be easily carried out in a blender, making it a convenient option for individuals with a busy schedule. The apple shake recipe is versatile, allowing for the addition of other fruits or even protein powders for an extra nutritional boost. The popularity of the apple shake is not just due to its taste and ease of preparation. The beverage is packed with health benefits, thanks to the primary ingredient – apples.
Apples are a rich source of dietary fiber, vitamin C, and various antioxidants. These nutrients contribute to the overall nutrition of the apple shake, making it a nutritious addition to any diet.
Why Choose Apple Shake?
Opting for an apple shake over other beverages can contribute significantly to an individual's health and wellness. The shake is a rich source of essential nutrients, providing a balanced combination of proteins, carbohydrates, and healthy fats.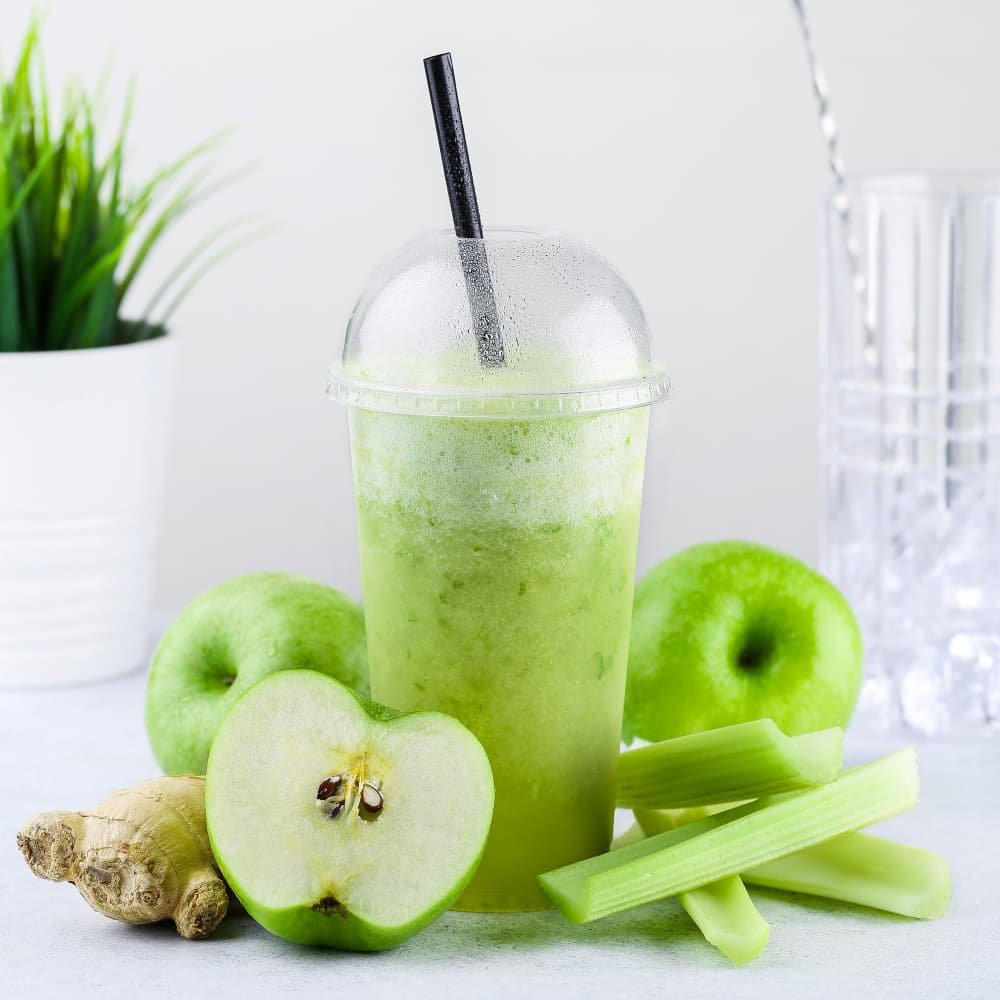 The natural sugars present in apples provide a steady release of energy, preventing sudden spikes in blood sugar levels. An apple shake is an excellent choice for those trying to maintain or lose weight. The dietary fiber in apples gives the shake a filling quality, curbing the urge to snack between meals. Moreover, the shake is low in calories and free from unhealthy fats, aligning with the dietary requirements of weight watchers.
The versatility of the apple shake is another reason to choose it. The recipe can be tweaked to suit individual preferences, with the addition of ingredients like nuts, seeds, or other fruits. The apple shake can also be made dairy-free by substituting milk with plant-based alternatives, making it suitable for vegans and individuals with lactose intolerance.
Health Benefits of Apple Shake
The health benefits of an apple shake are numerous, primarily due to the nutritional profile of apples. Apples are rich in antioxidants, which help combat free radicals in the body, reducing the risk of chronic diseases like heart disease and cancer.
The high fiber content aids in digestion, promoting a healthy gut. The apple shake is beneficial for heart health. The soluble fiber in apples helps lower cholesterol levels, while the antioxidants reduce inflammation and oxidative stress. Regular consumption of apple shake can contribute to a lower risk of heart disease. The apple shake also contributes to better skin health. The vitamin C in apples boosts collagen production, promoting skin elasticity and preventing premature aging.
The antioxidants in apples protect the skin from damage caused by environmental pollutants and UV radiation. In conclusion, the apple shake is a nutritious and delicious beverage, providing numerous health benefits. It's a great choice for individuals seeking a healthy, versatile, and easy-to-prepare drink.
Selecting the Perfect Ingredients
The foundation of a delicious and nutritious apple shake recipe lies in the meticulous selection of its core ingredients. The apple variety and milk type that you choose can profoundly influence the taste, texture, and nutrition of your shake.
This selection process is not merely about picking the freshest ingredients available, but understanding the unique characteristics of each ingredient and how they contribute to the overall quality of your apple smoothie. Consider the specific qualities you want in your apple shake. If a sweeter shake is your preference, your choice of ingredients will differ from someone who favors a more tart or creamy shake.
The season can also influence your choice of ingredients, as certain types of apples and milk may be more readily available in different seasons. Nutrition should also be a significant consideration. Different apple types and milk varieties offer varying levels of vitamins, minerals, and other nutrients.
By selecting the right combination of ingredients, you can concoct a shake that not only tastes great but also meets your dietary needs. Dietary restrictions or preferences should also be considered. For instance, lactose-intolerant or vegan individuals may need to opt for plant-based milk alternatives.
Which Apples are Best for Shakes?
The variety of apple you choose can significantly influence the flavor profile of your apple shake recipe. For a sweeter shake, consider using Fuji, Honeycrisp, or Golden Delicious apples.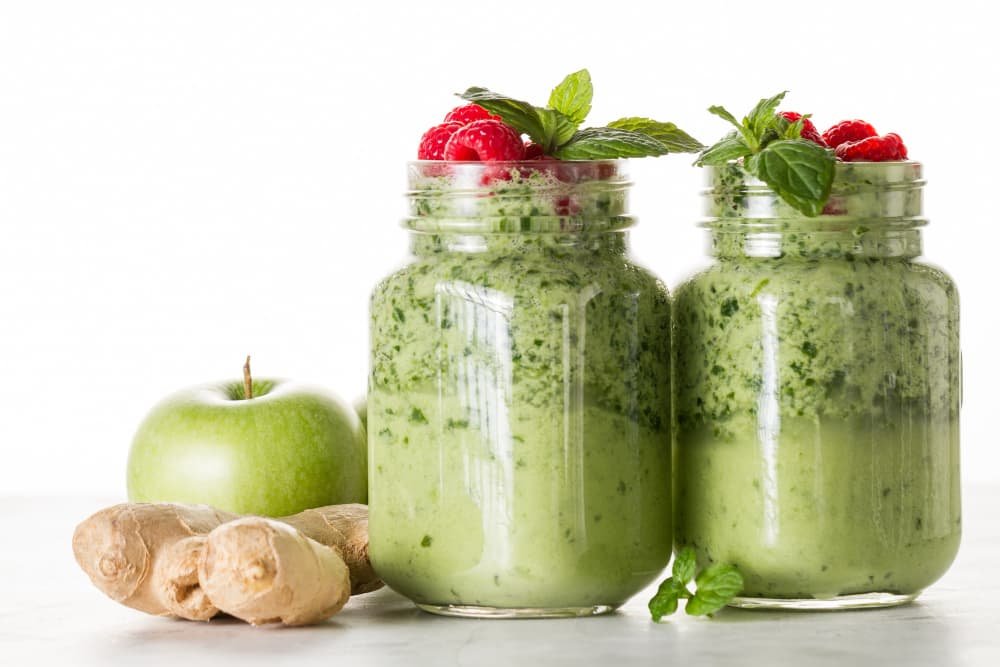 These apple varieties are known for their high sugar content and juicy texture, adding a natural sweetness to your apple smoothie. If a more tart shake is your preference, consider Granny Smith or Braeburn apples. These varieties offer a sharper flavor, providing a refreshing contrast to the creaminess of the milk.
Their firm texture can add a satisfying crunch if you choose to include small apple pieces in your shake. The ripeness of the apple can also affect your shake's taste. Overripe apples are sweeter and softer, making your shake sweeter and smoother. Less ripe apples can add a tart flavor and a bit of crunch, enhancing the overall experience of your fruit smoothie.
Deciding on the Ideal Milk
The choice of milk is another critical factor in creating the perfect apple shake. The type of milk you select can affect the creaminess, flavor, and nutritional content of your shake. For a rich and creamy shake, consider using full-fat cow's milk. This milk type has a high-fat content, which can make your shake more indulgent. If a healthier option is your preference, consider skimmed or semi-skimmed milk.
These milk types offer lower fat content but still provide a good amount of protein and calcium. They can make your shake taste lighter and less creamy, but still delicious. For those with dietary restrictions or preferences, numerous milk alternatives are available. Almond milk, soy milk, and oat milk are all excellent choices for a vegan apple shake. These milk types offer unique flavors that can add a new dimension to your shake, and they also provide a range of nutritional benefits.
Choosing the Right Sweetener
The selection of an appropriate sweetener is a critical decision in the preparation of a nutritious apple shake. A variety of sweeteners are available in the market, each with its own unique properties and effects on the overall taste and nutritional value of the shake. Natural sweeteners such as honey or maple syrup not only enhance the flavor but also contribute additional nutrients and antioxidants.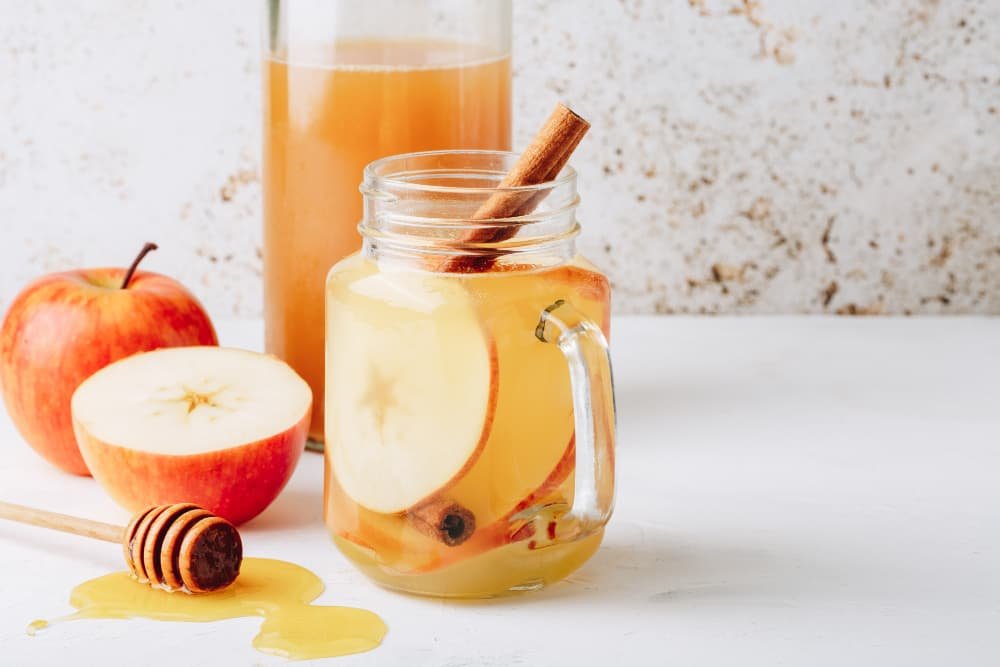 Their natural origin ensures a minimal amount of processing and artificial additives, thereby maintaining the integrity of the apple shake recipe. However, it's important to consider the sugar content of the sweetener. High sugar content can lead to health issues like diabetes and obesity. Therefore, it's advisable to opt for low-glycemic sweeteners like stevia or monk fruit extract when preparing a healthy apple shake. These sweeteners have a negligible effect on blood sugar levels, making them suitable for individuals with diabetes or those trying to lose weight.
The low-glycemic index of these sweeteners ensures that they do not cause a rapid spike in blood glucose levels, thus promoting better blood sugar control in a healthy apple shake recipe. Artificial sweeteners, on the other hand, offer a low-calorie alternative to natural sweeteners. However, they may have a synthetic taste and potential health risks associated with their consumption.
Therefore, careful consideration and personal preference should guide the choice of sweetener for your apple shake recipe. It's essential to remember that while artificial sweeteners may provide fewer calories, their long-term effects on health are still under investigation. Lastly, the choice of sweetener should also align with the overall dietary goals and restrictions.
For example, those following a ketogenic diet may prefer sweeteners like erythritol or xylitol, which have minimal impact on blood sugar levels. On the other hand, those seeking to increase their intake of dietary fiber may opt for sweeteners like Yacon syrup, which is high in prebiotic fiber.
The Role of Protein
Protein plays a crucial role in the formulation of a healthy and balanced apple shake. It provides the necessary amino acids that help in the growth and repair of body tissues. Furthermore, protein contributes to the feeling of fullness, which can aid in weight management by reducing the urge to snack between meals.
The satiating effect of protein is backed by scientific research, making it a vital component of a balanced diet. The source of protein in an apple shake can vary. Dairy products like milk and yogurt are common sources of protein in shakes. However, for those with lactose intolerance or following a vegan diet, alternatives such as soy milk, almond milk, or protein powders can be used. These plant-based proteins provide a variety of essential amino acids and can be easily digested and absorbed by the body. Including protein in your apple shake also stabilizes the release of sugars into the bloodstream, preventing sudden spikes in blood sugar levels.
Therefore, a high-protein apple shake can provide sustained energy over a longer period, making it an ideal choice for breakfast or post-workout recovery. Moreover, the protein in the shake can aid in muscle recovery and growth, particularly when consumed after a strenuous workout. In addition to its nutritional benefits, protein also contributes to the texture and consistency of the shake.
It can provide a creamy and satisfying mouthfeel, enhancing the overall sensory experience of the shake. Therefore, the inclusion of protein in an apple shake not only boosts its nutritional profile but also improves its palatability.
Step-by-Step Apple Shake Preparation
Preparing an apple shake is a straightforward process that requires a few basic ingredients and kitchen tools. Start by selecting fresh, ripe apples. The type of apple used can influence the taste of the shake, with sweeter varieties like Fuji or Honeycrisp requiring less additional sweetener.
The freshness and quality of the apples directly impact the flavor and nutritional value of the shake, making it essential to choose high-quality apples. Next, wash and core the apples, but consider leaving the skin on as it contains valuable nutrients and fiber. Cut the apples into small pieces and place them in a blender. Add your chosen sweetener and protein source to the blender.
The addition of these ingredients should be done judiciously, keeping in mind the desired taste and nutritional profile of the shake. Blend the ingredients until smooth. If the shake is too thick, add a little water or milk until you achieve the desired consistency. The blending process should be thorough to ensure a smooth and homogeneous shake. Pour the shake into a glass and enjoy immediately for maximum freshness and flavor.
The final product should be a creamy and delicious apple shake, packed with the goodness of apples, protein, and your chosen sweetener.
Preparing Apples for Shakes
The preparation of apples for shakes is a crucial step that influences the final taste and texture of the drink. Begin by selecting high-quality, ripe apples. The variety of apple chosen can significantly impact the flavor of the shake. For a sweeter shake, choose varieties like Fuji or Gala.
For a more tart flavor, Granny Smith apples are a good choice. The choice of apple variety can be customized based on personal preference and dietary needs. Washing the apples thoroughly is essential to remove any dirt or pesticide residues. Core the apples to remove the seeds and tough center. However, consider leaving the skin on, as it contains beneficial fiber and nutrients. The skin of the apple is a rich source of antioxidants and dietary fiber, contributing to the health benefits of the shake.
Cutting the apples into small pieces ensures they blend smoothly and evenly. This step is especially important if you're using a less powerful blender. The size and uniformity of the apple pieces can affect the blending process and the final texture of the shake. Therefore, it's important to cut the apples into similar-sized pieces for the best results. Once the apples are prepared, they can be blended with other ingredients to create a delicious and nutritious apple shake.
The prepared apples should be used immediately to prevent browning and to maintain the freshness of the shake. The combination of well-prepared apples with the right sweetener and protein source can result in a nutritious and tasty apple shake, perfect for any time of the day.
The blending process in the apple shake recipe is a crucial step in achieving a smooth and flavorful result. The selection of the apple is the first step in the process. Choose ripe, firm apples for the best flavor and texture. After washing the apples thoroughly to remove any residues, core the apples and cut them into small, even pieces.
This uniformity is essential for the blender to process the apple pieces into a smooth mixture. The next step involves using the blender to transform the apple pieces into the shake. It's important not to overfill the blender with the apple pieces and other ingredients such as fruit juice or milk. The combination of these ingredients is what gives the apple shake its unique, refreshing taste. Blend the ingredients on high speed until the mixture becomes creamy and smooth, a characteristic feature of a well-made apple shake.
The final stage of the blending process is adjusting the consistency of the shake. Depending on personal preference, you may find the apple shake too thick or thin. If it's too thick, add a small amount of liquid such as milk or fruit juice. If it's too thin, add more apple pieces. This adjustment process ensures the apple shake recipe yields a product that meets your preferred texture and thickness.
Serving & Storage Suggestions
To enjoy the fresh, vibrant flavor of the apple shake, it's best to serve it immediately after blending. However, if you need to store it, pour the shake into an airtight container and place it in the refrigerator. This method helps to preserve the shake's freshness and nutritional value.
It's important to stir the shake before serving as it may separate during storage. For long-term storage, the apple shake can be frozen. To do this, pour the shake into a freezer-friendly container and place it in the freezer.
This method allows you to enjoy the delicious apple shake even out of apple season. When you're ready to consume the shake, thaw it in the refrigerator and give it a quick blend to restore its smooth texture.
Expert Tips and Variations
The basic apple shake recipe is simple, but there are numerous ways to modify it to suit your taste. For instance, adding spices such as cinnamon or nutmeg can enhance the apple flavor and add a comforting warmth to the shake. Adding a splash of vanilla extract can add depth and complexity to the shake's flavor profile.
For a healthier version of the apple shake, consider using a plant-based milk and a natural sweetener like honey. This modification not only reduces the calorie content of the shake but also enhances its nutritional value. Adding other fruits like berries, bananas, or peaches can introduce new flavors to the shake and increase its nutritional content.
How to Prevent Apples from Browning?
Once apples are cut, they tend to brown quickly due to a process called oxidation. This browning process can be slowed down by coating the cut apples with lemon juice. The acid in the lemon juice acts as a natural antioxidant, preserving the color of the apple pieces.
Another method to prevent apple browning is to soak the cut pieces in a solution of water and salt. The salt in the solution slows down the oxidation process, preserving the color and freshness of the apple pieces. However, it's essential to rinse the apples thoroughly after soaking to remove any residual salt. Lastly, storing the cut apples in an airtight container or sealed plastic bag can also help slow down the browning process.
This method works by limiting the apples' exposure to air, thus slowing down the oxidation process. This method is especially useful if you plan to use the apples within a few hours.
Can We Make Apple Shake without Ice Cream?
Indeed, crafting an apple shake without ice cream is not only possible but also a healthier alternative. The traditional apple shake recipe, known for its rich creaminess, often relies on ice cream as a key ingredient. However, with the right selection of fruit and a reliable blender, achieving a similar consistency and taste is feasible. Selecting the right type of apple is the first step in this healthy shake recipe. Opt for naturally sweet and juicy apples, such as the Honeycrisp or Gala varieties.
These apples offer natural sweetness and are known for their juicy texture, which contributes to a smoother consistency when blended. The preparation of the apples is also crucial. It is recommended to peel and core the apples before chopping them into small pieces.
The smaller the pieces, the smoother the final shake will be. The blending process is another critical aspect that determines the texture of the shake. After chopping the apples into small pieces, blend them until smooth. To achieve a creamier consistency, it is recommended to strain the mixture to remove any remaining chunks or apple pieces.
This step is essential to ensure a smooth and creamy shake, even without the use of ice cream. Lastly, consider incorporating other ingredients to enhance the creaminess of the shake. Ingredients such as ripe bananas, Greek yogurt, or almond milk can add a similar texture to that of ice cream. These ingredients not only add creaminess but also contribute additional nutrition, making your apple shake a nutritious treat.
Can I Swap in a Different Nut Butter?
The versatility of nut butters allows for easy customization based on personal preference or dietary needs. Almond butter, for instance, is an excellent alternative to traditional peanut butter.
Known for its slightly sweeter flavor, almond butter is rich in healthy fats and proteins, making it a nutritious addition to any shake recipe. Cashew butter is another viable option. With its rich and creamy texture, cashew butter can effortlessly be incorporated into shakes. Its mild and sweet flavor complements the taste of apples well, adding a unique taste profile to the shake. Moreover, cashew butter is a good source of monounsaturated fats, which are beneficial for heart health.
For those with nut allergies, alternatives such as sunflower seed butter or tahini can be used. These options offer unique flavors and are generally safe for individuals with nut allergies. Sunflower seed butter, for instance, has a slightly nutty and sweet flavor, while tahini, made from sesame seeds, offers a more savory taste. Regardless of the choice, it is essential to ensure that the nut butter is well-blended into the shake to achieve a smooth and creamy texture.
Why This Apple Shake Recipe is Your New Favorite
The apple shake recipe is a standout for its simplicity and nutrition. With just a few ingredients and a blender, you can create a delicious, healthy apple shake in minutes. This ease of preparation makes the apple shake a perfect choice for those busy mornings when you need a nutritious breakfast or for those afternoons when you're in need of a refreshing, healthy snack.
In addition to its simplicity, the apple shake is packed with nutrition. Apples are a powerhouse of dietary fiber, vitamin C, and antioxidants. When combined with milk, which provides protein, calcium, and vitamin D, the nutritional profile of the shake is further enhanced. Thus, the apple shake is not just a tasty treat, but also a healthful one. Another standout feature of the apple shake recipe is its adaptability.
The base recipe can be tweaked and modified to cater to different taste preferences and dietary requirements. For instance, the type of sweetener can be changed, other fruits can be added, and the type of milk can be switched to suit dietary restrictions or preferences. This flexibility makes the apple shake recipe a versatile tool in any kitchen.
Lastly, the apple shake recipe is a testament to the versatility of apples. It showcases the fruit's ability to be transformed into a variety of forms, each delicious in its own right. Whether you prefer your shake to be sweet or tart, creamy or light, the apple shake recipe can be tailored to meet your preferences, making it a new favorite in your recipe collection.
Conclusion
The apple shake recipe discussed in this article is a nutritious and refreshing beverage, easy to prepare with a blender and a few simple ingredients.
Whether you choose to peel the apples or not, the resulting apple shake is a delicious, healthy drink that offers a wealth of nutrition. The apple shake recipe is versatile and can be adapted to suit different tastes and dietary needs.
You can change the type of milk or sweetener used, add other fruits, or even include protein powder for an extra nutritional boost. This apple shake recipe is a testament to the versatility of apples and their ability to be transformed into a variety of delectable forms.
The apple shake recipe is more than just a recipe; it's a template for healthy, delicious beverages. Whether you're an experienced shake maker or a novice, this apple shake recipe is sure to become a staple in your culinary repertoire.
Frequently Asked Questions
Can I Use Raw Milk for Shakes?
The use of raw milk in shakes is a topic that has been subject to debate due to the potential risks and benefits associated with raw milk. Raw milk, which is milk that has not been pasteurized, retains all of its natural enzymes, vitamins, and minerals. Many individuals prefer the taste of raw milk, claiming it is richer and creamier than pasteurized milk. However, it is important to consider the potential risks associated with the consumption of raw milk. Raw milk may contain harmful bacteria such as E.coli, Salmonella, and Listeria, which can cause foodborne illnesses. Therefore, if you choose to use raw milk in your shakes, it is crucial to source it from reliable and trusted suppliers. While raw milk can add a unique flavor and texture to shakes, it may not be suitable for everyone. Individuals with compromised immune systems, pregnant women, young children, and the elderly may be at a higher risk of developing foodborne illnesses from raw milk. In such cases, it may be safer to use pasteurized milk. Pasteurized milk has been heated to kill harmful bacteria, making it a safer option for these individuals. In conclusion, while raw milk can be used in shakes, it is important to weigh the potential risks and benefits. Always consider who will be consuming the shake and their specific dietary needs and health conditions.
Should I Peel the Apples?
The decision to peel or not peel the apples for your apple shake recipe can significantly impact the final product. If the apples are not organic, they might have been exposed to pesticides. Peeling the apples before adding them to the blender ensures these potential contaminants are removed, resulting in a healthier apple shake. However, the apple peel contains a considerable amount of nutrition, including dietary fiber, vitamins, and antioxidants. By discarding the peel, these beneficial nutrients are lost from your apple smoothie. Different types of apples also influence the decision to peel or not. Some apple varieties have thin, delicate skins that blend smoothly in the blender, adding a subtle texture and flavor to the apple shake. However, other apple varieties have thicker, harder skins that might not blend as well, potentially resulting in a less pleasant texture in the apple juice. In summary, whether you decide to peel the apples or not for your apple shake recipe depends on various factors. These include the type of apples, their source, your health considerations, and the kind of blender you have. If the blender is powerful enough, it can blend the apple skins into a smooth consistency, ensuring you get all the nutrition from the fruit.